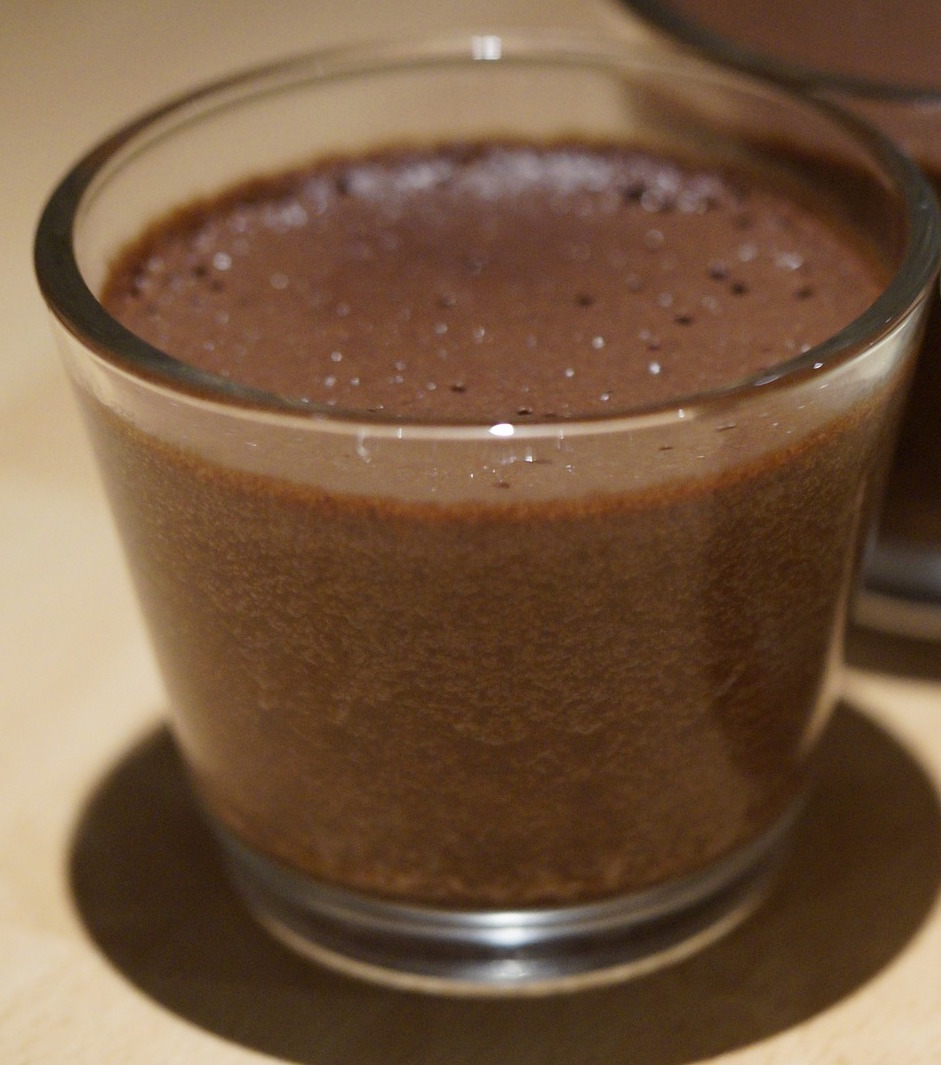 Chocolate mousse – an extremely easy dessert to make with only two ingredients! It's quick, easy and tastes divine.
It is one of the most popular desserts in France which was made around Renaissance period. There are a lot of variants on this recipe, some recipes include butter or cream and some add a dash of liquor (Cointreau or Grand marnier for example) so it means that you can be creative 🙂
Ingredients :
200g good quality dark chocolate (the better the chocolate the better the mousse obviously!)
6 fresh free-range eggs (they won't be cooked)
Method :
Melt the chocolate using a bain-marie*
Separate the egg yolks from the egg whites
Beat the egg whites (with a pinch of salt until stiff)
Slowly add the melted chocolate to the egg yolks beating all the time
Gently fold the egg whites into the chocolate
Pour into a bowl or preferably, individual ramequin dishes and place in the fridge for at least 2 hours
*A bain-marie a sort of double-boiler used to melt ingredients for cooking. Here it means placing the bowl with the chocolate into a second bigger recipient containing water over heat to melt it.