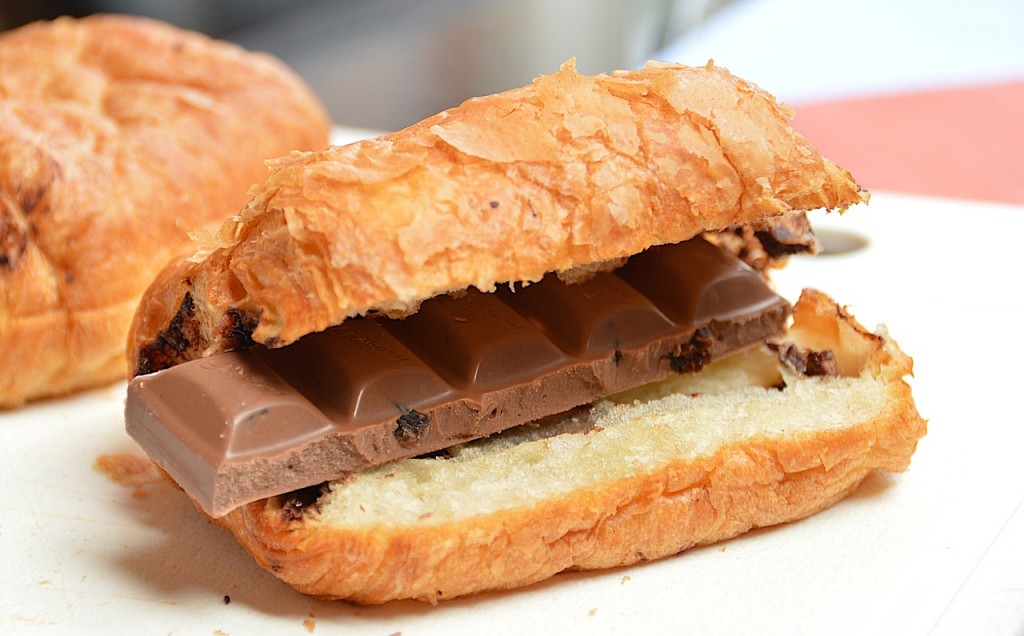 Most of my baking is destined for the after school snack to which I always refer to in french – the (ou le!) "goûter".
So what is the goûter exactly?  It is a light snack around 4pm which all french children (and  a lot of french adults) indulge in. It will nearly always include something sweet – cake, bread and chocolat, brioche etc and a fruit and sometimes a yoghurt or some cheese. Some hot chocolate (especially when it is chilly out) or a glass of water or milk.
Breakfast is around 7-8am, lunch at 12pm and dinner at 8pm so it makes sense to have something light to eat half-way between your lunch and evening meal!
It is a lovely tradition that means that as soon as the kids get in the door from school we are all around the table having something to eat and chatting about our day so far and about whats to come – homework, judo, music lessons, football etc.
Some of my "goûter" recipes :
Fondant au Chocolat (although this is really more of a dessert or for a special goûter! 😉 )