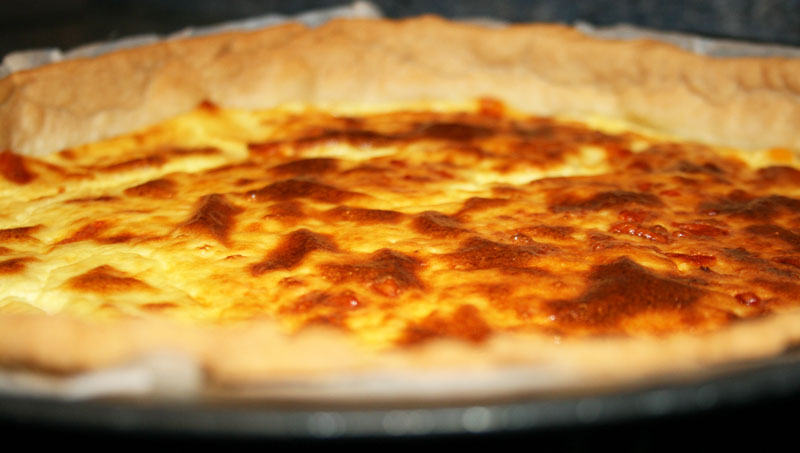 There are lots of quiche recipes but this is the original, traditional 'quiche lorraine' from the Lorraine region in eastern France which doesn't include cheese! But once you have the basic quiche you can then add whatever you want : cheese, onions, leeks, courgettes etc depending on your tastes. It is perfect served warm with a side-salad.
You'll need a pâte brisée for this recipe, which is simply the french version of a pie or tart pastry. I think its known as short cut pastry in english (open to corrections on that!)
Of course you can buy a ready-made pastry in the supermarket but really pastry is so easy to make and so much nicer when you make it yourself it is a pity not to!
Heres my recipe for pate brisée
Ingredients :
1 pate brisée
4 eggs
30cl crème fraîche
150g lardons
Salt & pepper
Nutmeg
Method :
Pre-heat oven to 180°C
Roll out your pastry into a tart dish and prick it with a fork
Fry the lardons until the are cooked
Mix the eggs and creme fraiche well.
Add salt if using (add sparingly because with the lardons you may have enough salt already) and pepper and nutmeg
Spread the lardons around on the pastry
Pour the eggs and crème fraîche mixture over the lardons
Place in the oven for 30 minutes, until golden brown on top