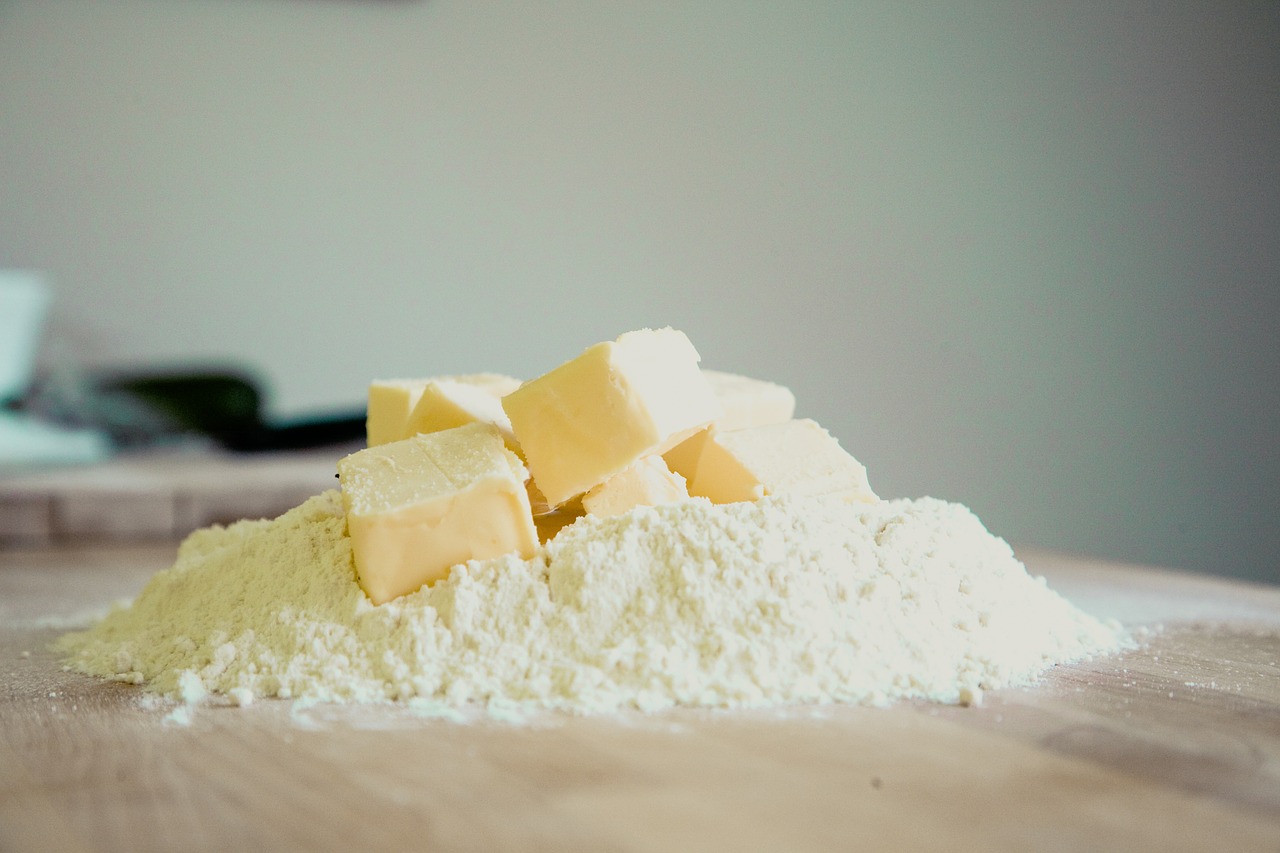 This is a really versatile pastry and it adapts perfectly to both savoury and sweet recipes.
Ingredients :
100g butter
210g flour
5cl water
Pinch of salt
Method :
I use my food mixer for this but you can do it by hand (its just a lot more work!)
Chop butter in cubes
Add flour and salt and mix well until you have a mixture that feels like breadcrumbs
Slowly add the water until you get the texture required
Allow the pastry to 'relax' for an hour or two before using
If I am using this for a sweet desert pastry I add a desert-spoon of caster sugar to the mixture. You don't have to of course, again it depends on your own preferences.

<img alt="twitter" title="Share on Twitter" class="synved-share-image synved-social-image synved-social-image-share" width="24″ height="24″ style="display: inline; width:24px;height:24px; margin: 0; padding: 0; border: none; box-shadow: none;" src="https://myfrenchtable.com/wp-content/plugins/social-media-feather/synved-social/image/social/regular/24×24/twitter Check This Out.png" />