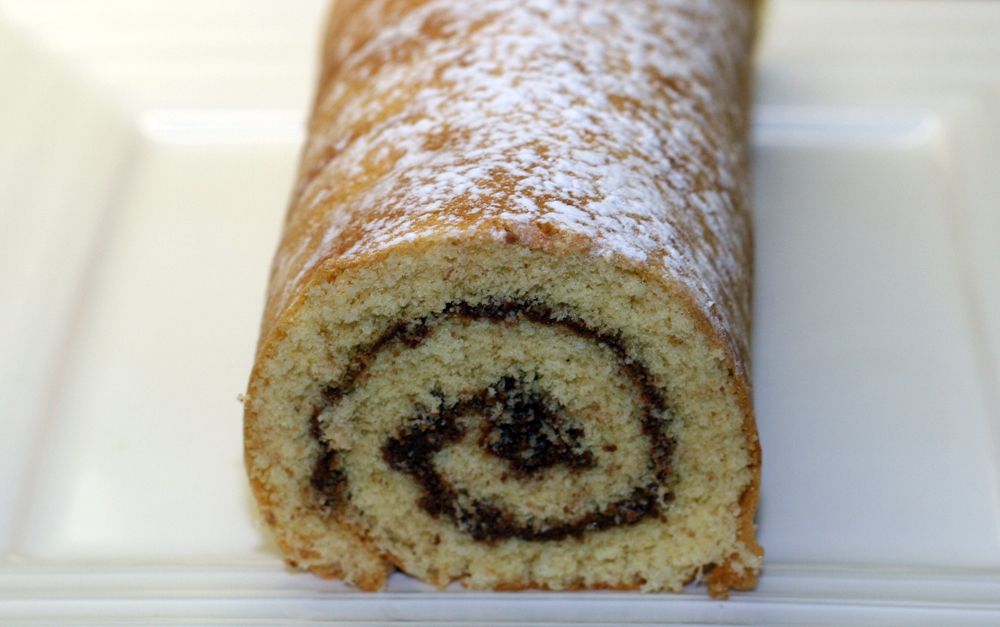 A biscuit roulé (literally meaning rolled biscuit) is very similar to a swiss roll and particularly popular at this time of year as a base for a christmas log cake, called a bûche de Noel in french.
The actual base for the cake is called a 'genoise' which is a sponge cake that uses whole eggs and is a basic building block of much French patisserie and is used for making several different types of cake.
Ingredients :
4 eggs
150 g caster sugar
1 tablespoon of vanilla sugar
125g self-raising flour
1 pinch of salt
Jam or nutella
Method :
Pre-heat the oven to 180°C
Beat the eggs, sugar (caster sugar and vanilla sugar) and the salt well with an electric mixer until pale, light and fluffy
Fold in the flour gently
Pour the mixture onto an oven tray that you have lined with greaseproof paper
Bake for 12 minutes
Prepare a clean, damp tea-towel and place it on top of the oven tray and flip it over so that your cake is on the damp tea-towel
Roll the cake with the tea-towel and leave to cool
When the cake is cold gently unroll and spread with jam or nutella, re-roll it and sprinkle with a bit of icing sugar et voilà!
*Make sure to roll the cake when it is just out of the oven and still pliable
*You can make a chocolate base by substituting 25g of cocoa for 25g of flour